At the front / Global
The Opener
Tyler Brûlé ponders the absence of North American cities in this year's Quality of Life Survey.
The mild west
Comment: QOL ranking
You might have noticed that this year's Quality of Life ranking is an exclusively European and Asian affair, with considerable jumps and drops at the top. Mexico's Mérida is on the up (see page 70) but there are no US or Canadian cities – why not? 
When it comes to the core of our Quality of Life Survey, absence of crime in daily life figures large. Let's face it, there's nothing like a car-jacking, violent break-in or mall shootout to ruin your day, unsettle the community and put an entire city on edge. US cities…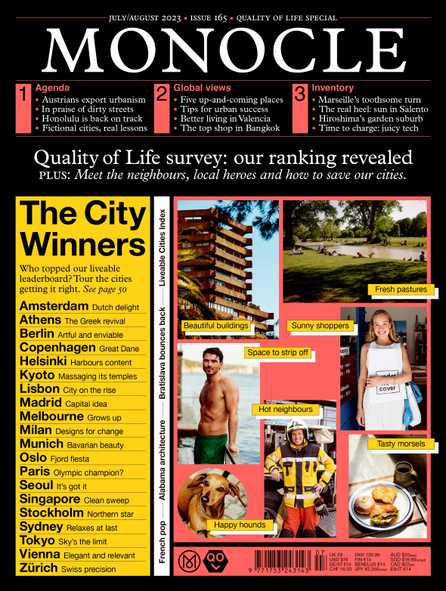 Do you
want to
read more?