Inventory: Hospitality / Marseille
Biting back
Once overshadowed by the glamour of the Côte d'Azur and romance of rural Provence, Marseille's burgeoning food and drink scene is making it one of France's tastiest seaside destinations.
It doesn't take long to realise that everyone in Marseille seems to know each other. And, more importantly, they seem to like each other too. Stepping off the TGV in France's second city, Monocle settles for an early lunch at La Relève on Rue d'Endoume, a few streets south of the old port. 
Taking orders is co-owner Grégoire Hessmann, who is greeting customers with bises and handshakes. Chef Gregory Mandonato rests by the zinc counter for a natter with Ingrid Giribone, a designer friend who helped to update La Relève's 1940s interiors when the duo…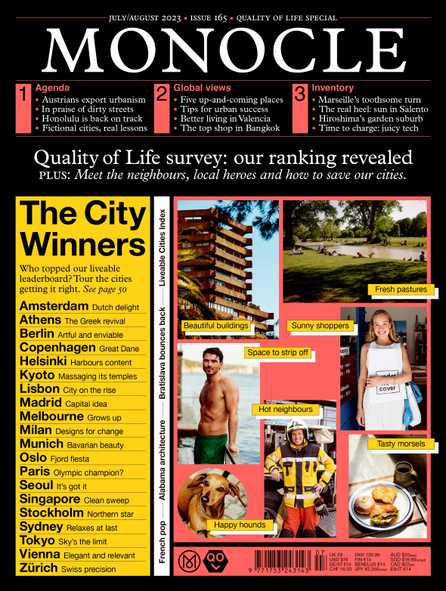 Do you
want to
read more?