Korea x Monocle / Global
Designs on a city
A wealth of creative agencies, architectural practices and ambitious urban landscaping projects are seeing South Korea lead the way in building modern, liveable cities.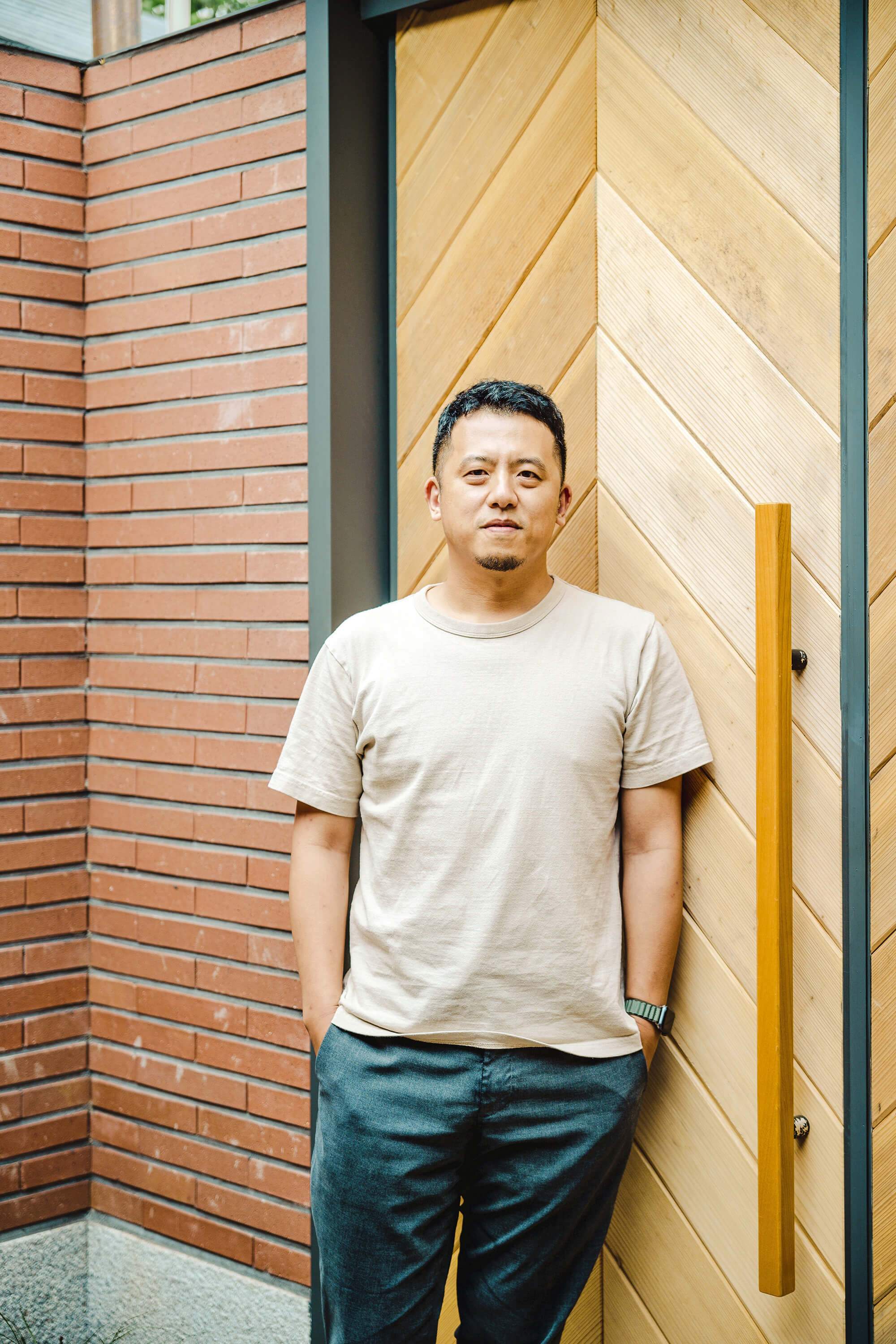 Contemporary Korean architecture is defined by its commitment to blending the country's rich architectural heritage with modern techniques and design. Z-Lab exemplifies this philosophy. Founded by university classmates Noh Kyung Rok, Park Jung Hyun and Lee Sang Muk in 2014, the studio's projects include beautifully restored hanoks (traditional houses) and purpose-built spas that connect with their natural surroundings. The concept of "locality", a focus on designing structures that complement both architectural heritage and the surrounding environment, is central to Z-Lab's work. Janwol is one such project, an award-winning village house on Jeju island. Before constructing the house, the architects mapped out all the trees on the property to ensure that the build wouldn't disrupt existing natural boundaries; part of the roof even has a cut-out to accommodate a branch. "We call it Korean modern," says Noh of Z-Lab's architectural style. "It's a little bit of tradition and some modern style."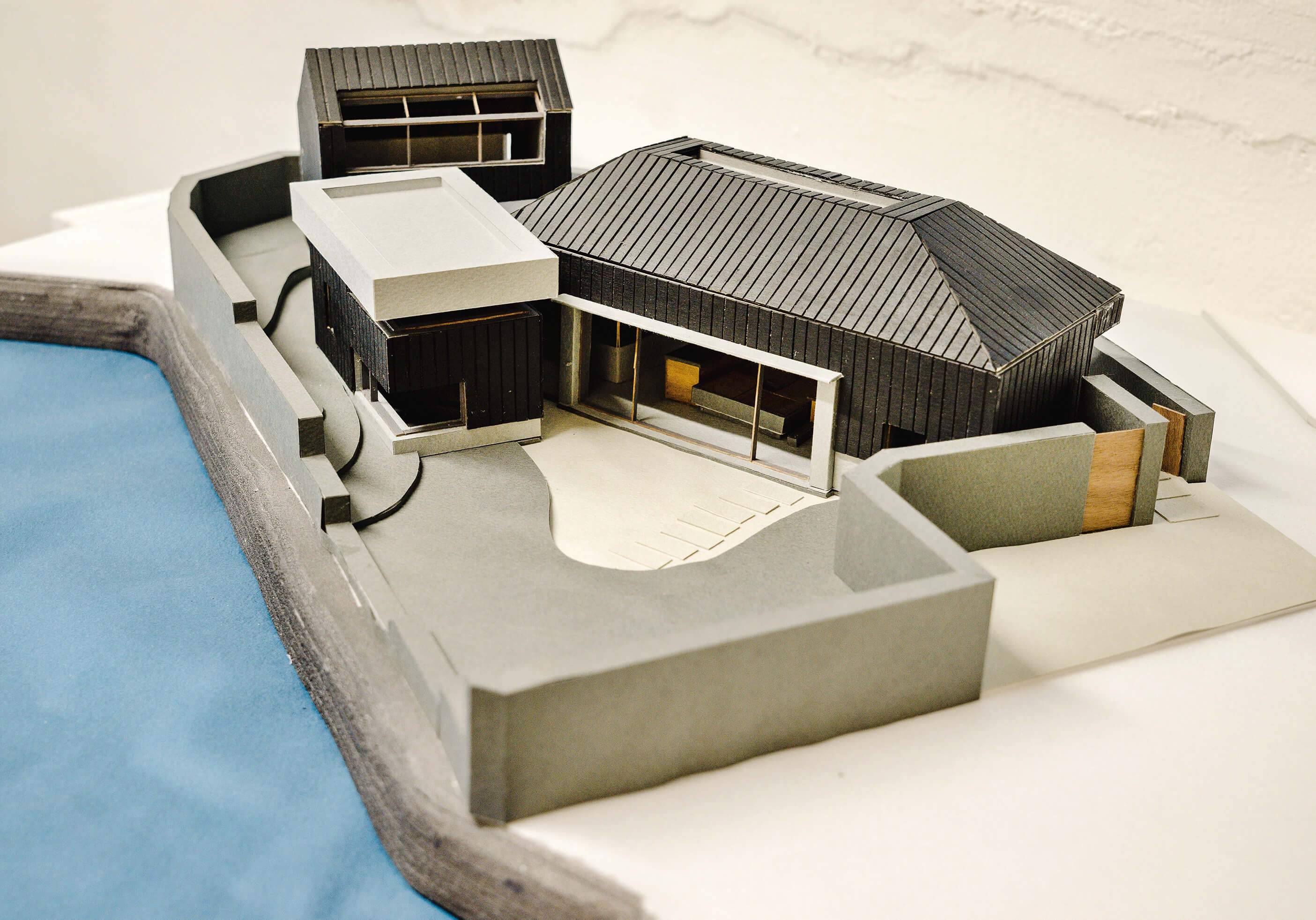 ---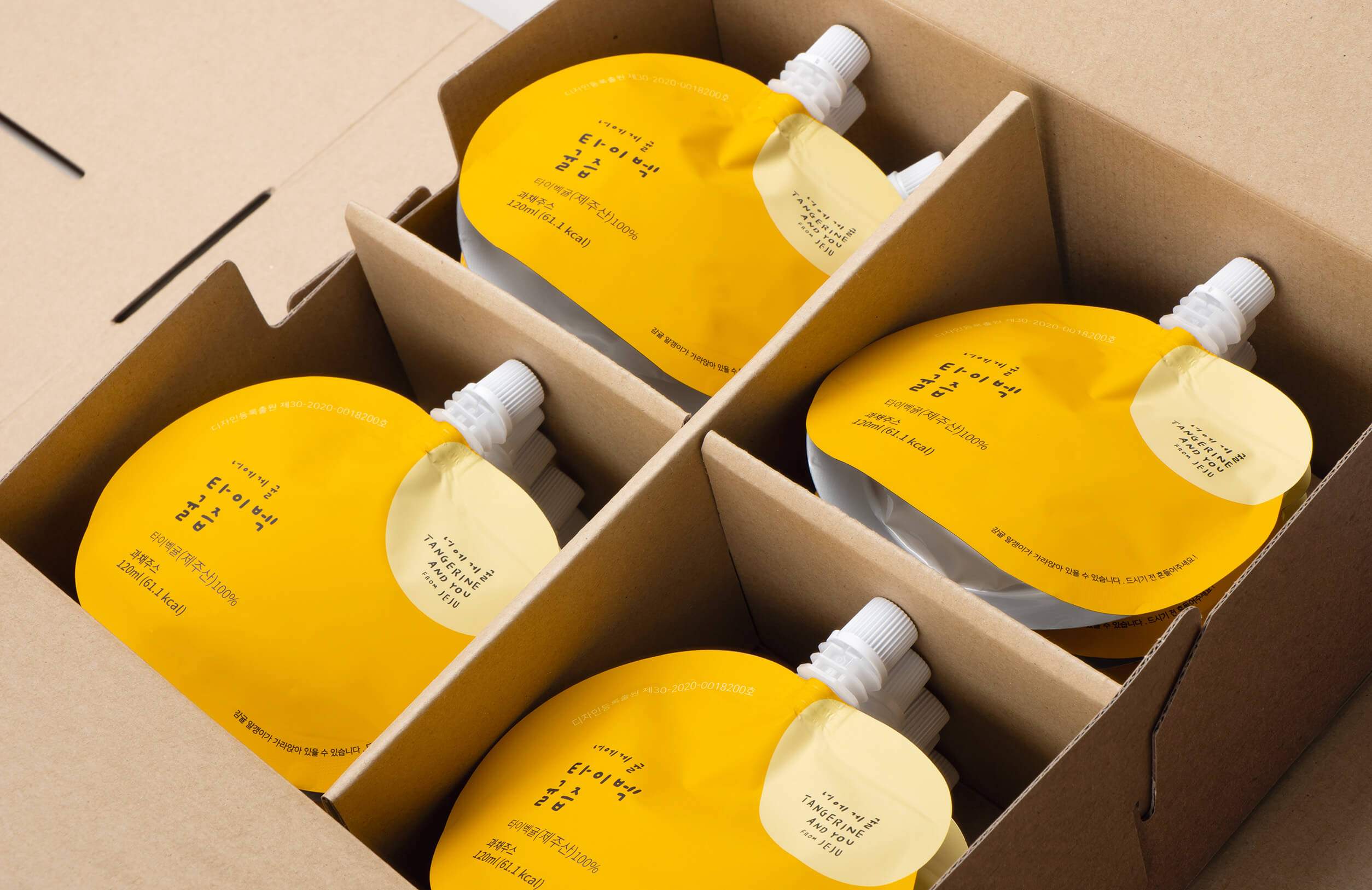 Graphic design  
Aurg Design

 
The Korean alphabet (hangul), with its straight lines and geometric shapes, is a designer's dream. 
Gifted these building blocks by a visionary 15th-century king, South Korea's contemporary design talent, including agencies such as Studio FNT, Studio LeM and Boinda, have turned the country into a world-leading hub for branding and graphic design. 
Aurg Design is another at the forefront of this new generation. The Seoul-based studio takes on a range of brand identity and character design projects, be it a pet shop, a tea-maker or a tangerine farm in Jeju. 
"The goal is not just to design an image but to create a new perspective," says Jintaek Park, who founded Aurg with his wife, Songyee Paek, in 2017. 
Wary of "trend-oriented" design, the pair prefer a simple yet effective approach that captures "the essence of a brand".
Talent to discover 
Boinda
Experiments with colour and calligraphy for fresh graphics that adorn printed materials. 
Doojin Hwang Architects
Reimagined hanok residences and experimental modern design. 
Jeoh Architects
Launched the construction firm Framework to source quality building materials.
Mass Studies
Designed Seoul's Songwon Art Center and Jeju's Osulloc Tea House pavilion.
One O One Architects
A cultured portfolio ranging from art galleries in Paju to residences in Gwangju.
Studio FNT 
Playful, simple branding for art fairs, film festivals and traditional culture centres. 
Studio LeM 
Launched in 2020 and already a go-to studio for sharp branding and design.
Three urban renewal sites to explore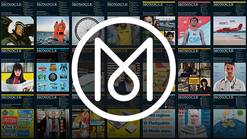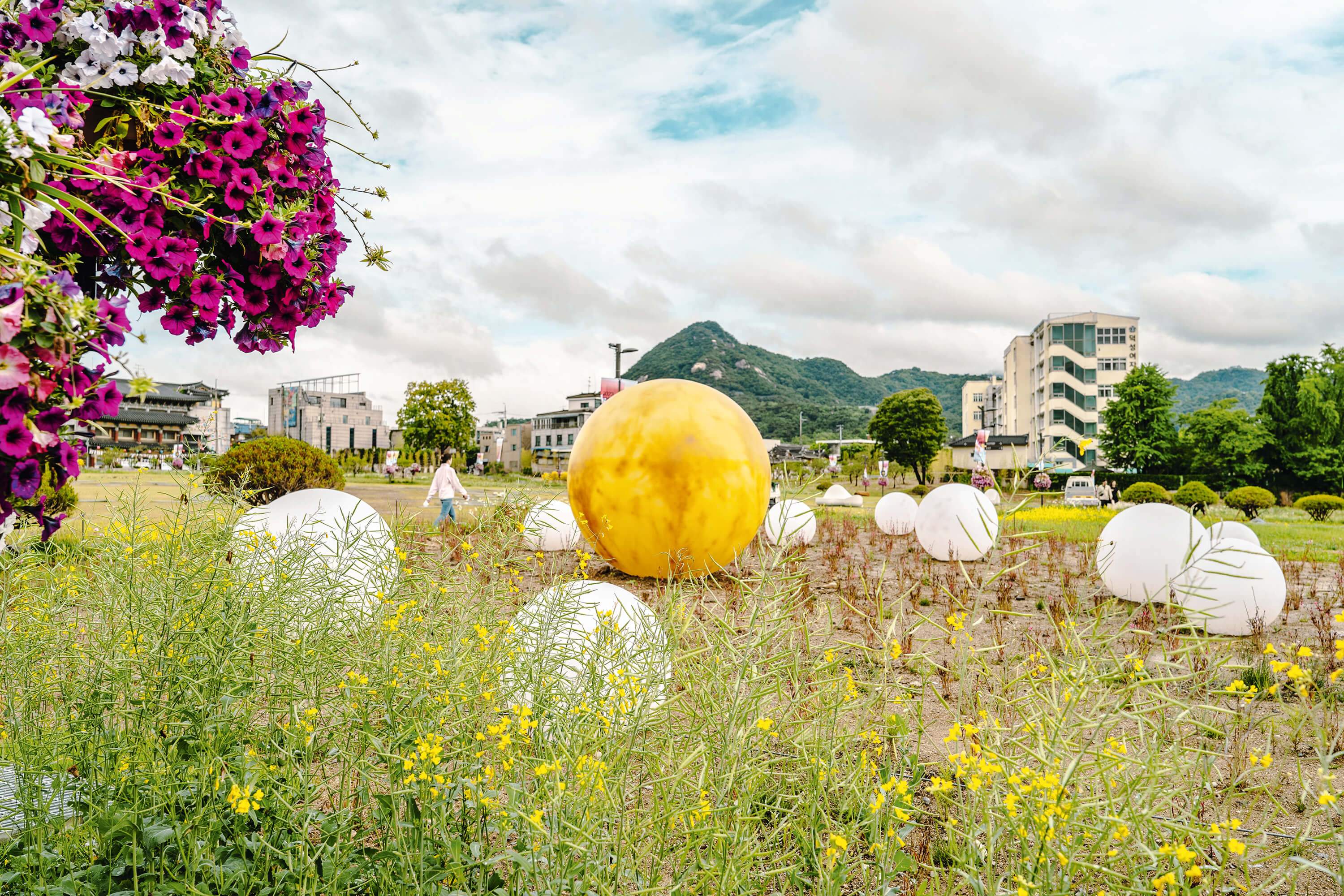 Yeorlin Songhyeon
After more than a century, a 37,000sq m plot of land in Songhyeon-dong opened to the public last autumn. It was formerly bounded by high walls on all four sides but the barriers have come down and the land has been transformed into a "green square". Later this year it will host part of the Seoul Biennale of Architecture and Urbanism, while an art museum will open in 2027.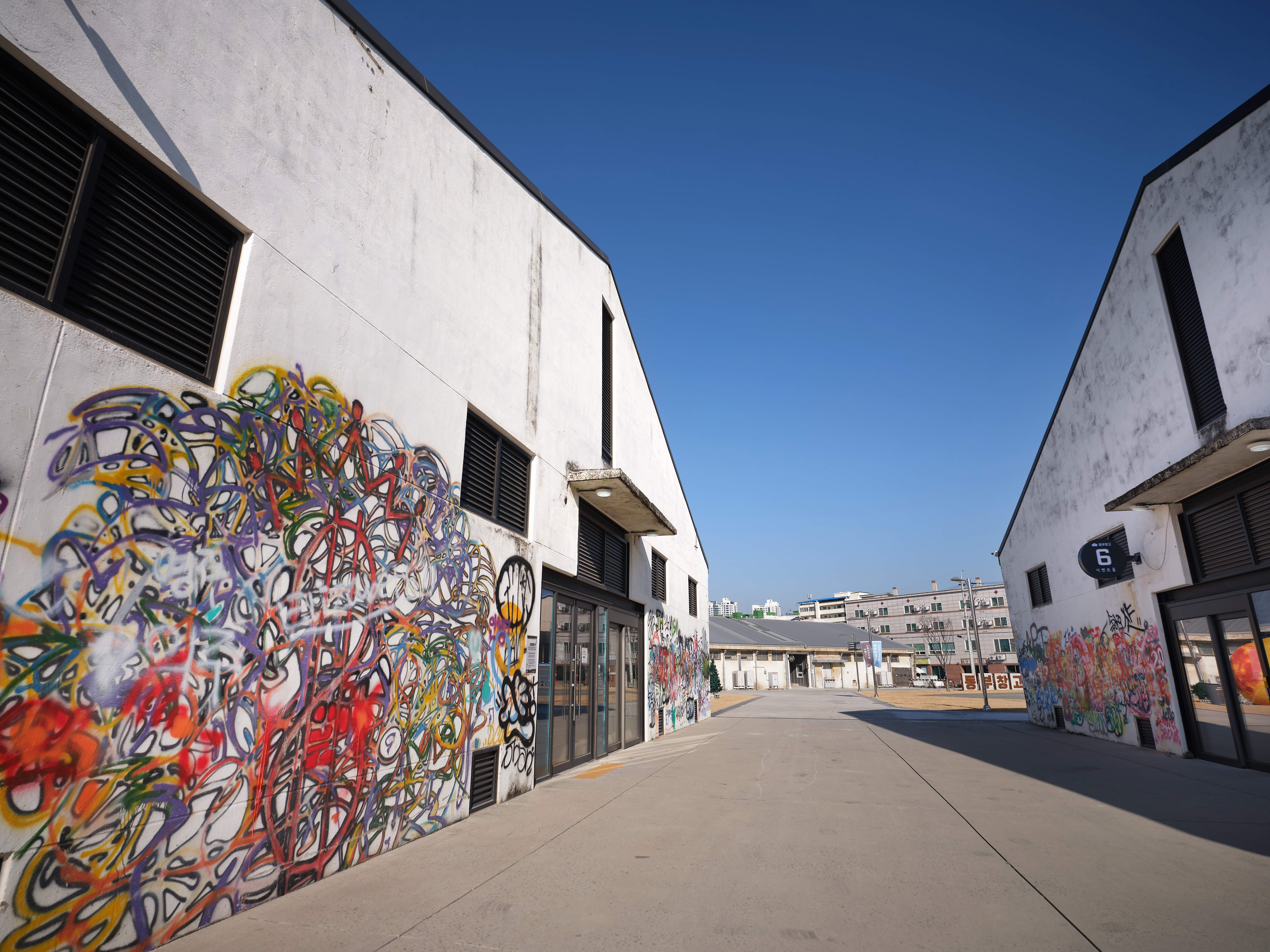 Dongbu Changko 
In 2019 a former tobacco plant and warehouse in Cheongju reopened as an arts-and-culture hub. It now serves as the main venue for the Cheongju Biennale and houses the local branch of the National Museum of Modern and Contemporary Art. Multipurpose studios, music practice rooms and a programme of workshops and events have made Dongbu Changko a focal point for the city's artists, performers and artisans to gather, learn and practise their craft.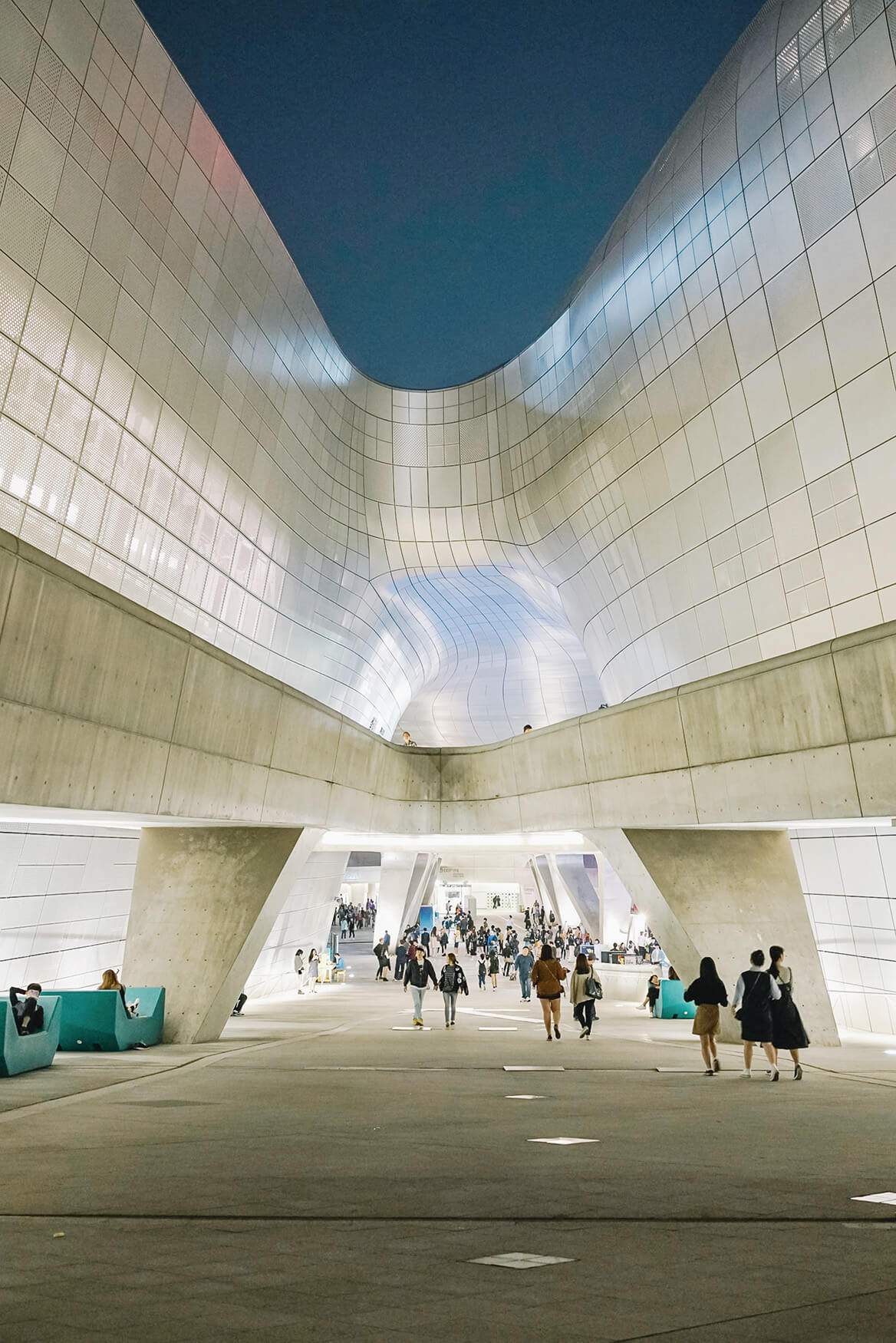 Dongdaemun Design Plaza 
Opened in 2014 and one of British architect Zaha Hadid's last completed projects, Seoul's Dongdaemun Design Plaza is a landmark example of successful urban renewal. The former sports stadium was rebuilt as a multi-use space for retail, restaurants and cultural events, from fashion shows to concerts. Visitors can roam the grassy rooftop or explore the swooping curves of the futuristic structure.
---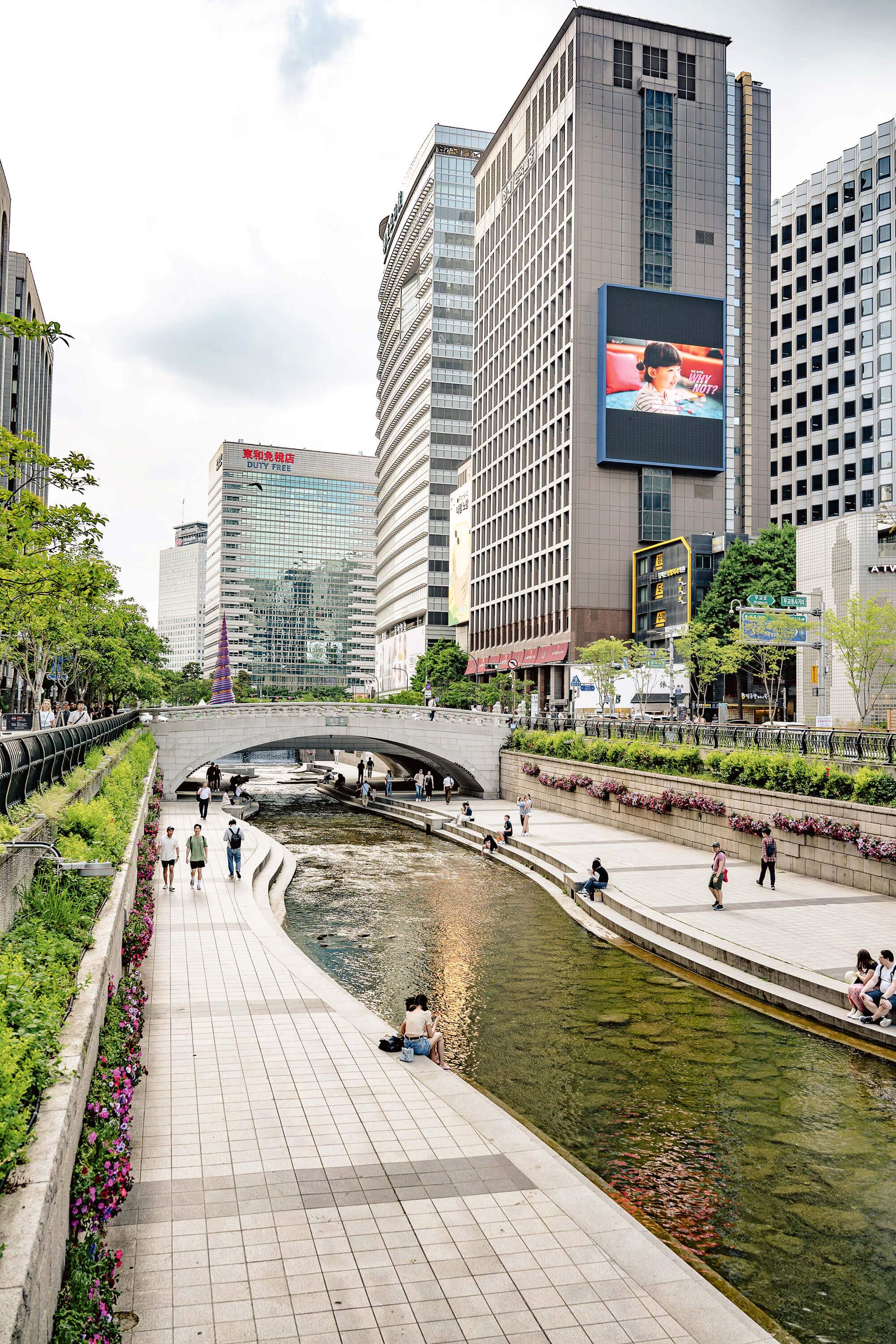 South Korea's cities have been transformed this century by ambitious urban landscaping projects that prioritise pedestrians and elevate quality of life. Since the 2005 opening of Seoul's Cheonggyecheon, a public park built around a 10km stream found under an expressway, urban centres across the country have doubled down on renewal as residents reap the benefits through revitalised neighbourhoods, new parks and public spaces.